$10 For 10 More Years
Celebrating 10 Years of Service
Animal Rescue Project Celebrates 10 Years Serving Kalamazoo and Southwest Michigan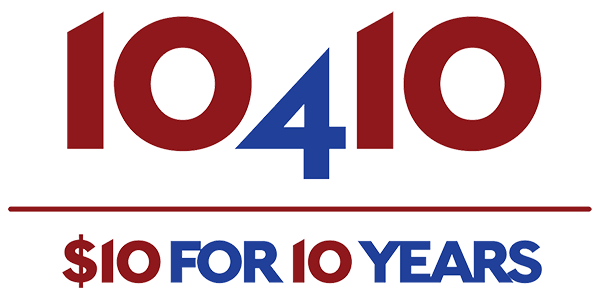 The call came in on April 30, 2010, from a staff member at a Southwest Michigan pound facility. There was a sweet young female who was pregnant, and her time was nearly up. She was scheduled to be put down in a few days. None of the local rescues wanted her.
Jack Frost, who had recently left another rescue organization, got that call. He answered it and named the young mother-to-be Prima, the First. She was to be the first rescue dog of a new rescue organization dedicated to saving the lives of at-risk pets. Within a few weeks, Prima had given birth to five pups. The organization got a name—Animal Rescue Project—and volunteers began to join. A few short months later, Animal Rescue Project opened a no-kill shelter at 219 Peekstock Dr in Kalamazoo that can comfortably house upwards of 75 animals awaiting forever homes.
ARP celebrates its 10th anniversary on May 15, 2020. Over the course of that decade, ARP has flourished, becoming a major source of family pets in Kalamazoo and Southwest Michigan. In its first 10 years, it has rescued, rehabilitated, and adopted more than 7,500 homeless dogs, cats, kittens, and puppies. It is blessed with a small army of dedicated volunteers. Ten talented, passionate employees run our shelter and adoption program.
And what about Prima, who started it all? Prima lives outside Madison, Wisconsin, with a family that includes two young girls. She's a little gray around the muzzle these days, but her gentle spirit still shines through. Her family describes her as a lovebug, although she has been known to chase down a woodchuck or two on long walks with her family through the woods of Southern Wisconsin.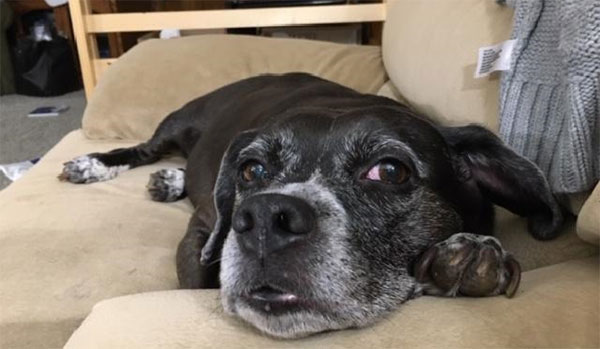 Help us celebrate 10 years serving the communities of Southwest Michigan. A gift of $10 will give a boost toward the next 10 years.
To donate, please send your check to:
Animal Rescue Project
219 Peekstock Dr
Kalamazoo, MI 49001.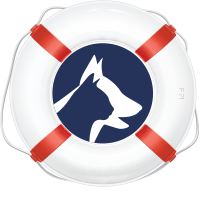 Animal Rescue Project focuses on saving at-risk pets in pound facilities. We save homeless pets, one at a time, give them medical care and a safe temporary home, and provide responsible adoption services to those seeking pets.
Featured Pets
| | |
| --- | --- |
| | |
| | |
| --- | --- |
| | |
| | |
| --- | --- |
| | |
Contact Us
Animal Rescue Project
219 Peekstock
Kalamazoo, MI 49001
Monday - Friday: 12:00 pm to 6:00 pm
Saturday: 11:00am to 4:00 pm